Just released our Fall Tradeshow Idea Book.
DOUBLE RIGHT CLICK ON THE CATALOG TO ENLARGE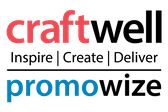 Gifting Made Easy
Successful Gift Giving
Finding the perfect gift can seem like a lot of pressure, especially if you need to purchase many gifts at one time. With the arrival of fall, we're reminded of upcoming gatherings with friends and family, many of which involve gifting, at least in part. Whether you're searching for a hostess gift as you prepare to travel or you're getting a jump start on your holiday shopping, below you will find a list of helpful pointers that will make gift giving easy, in perspective and empower you to embrace the experience in a whole new way and to not be afraid to think out of the box when practicing meaningful gifting.
Gift from the heart
Compact, useful items are often a safe bet
Only select bold gifts for those you know well
Consumables and kitchen/dining items are popular, well-loved gift options
Think like the receiver
Spend more on others than on yourself
Good gift giving is an art. The perfect present can lift a mood or improve a relationship. It can repair a wrongdoing, or simply remind a loved one that you care.
Psychologists have long been fascinated by the subject of gifting, because it's a window into so many other important human traits: how we see others, how we assign value to things, our decision-making skills and our ability empathize.
"Humans are an incredibly social species and one of the things that sets us apart is forming and maintaining relationships with others. Gift giving around holidays, birthdays, graduations or weddings is a great opportunity to reinforce those relationships," said Daniel Farrelly, a psychologist at the University of Worcester.
A study finds that spending money on others promotes happiness. The good feelings you may experience from giving someone a gift they love may also last longer than spending money on ourselves.
So while it's important to look after oneself, remember there are benefits to being more generous to those around you.
But if all else fails, remember there's a reason why we say that it's the thought that counts. Don't forget why you are giving gifts…Most people don't want lots of money spent (on) them — they just want you to think about them, and that can be done in lots of easy ways.